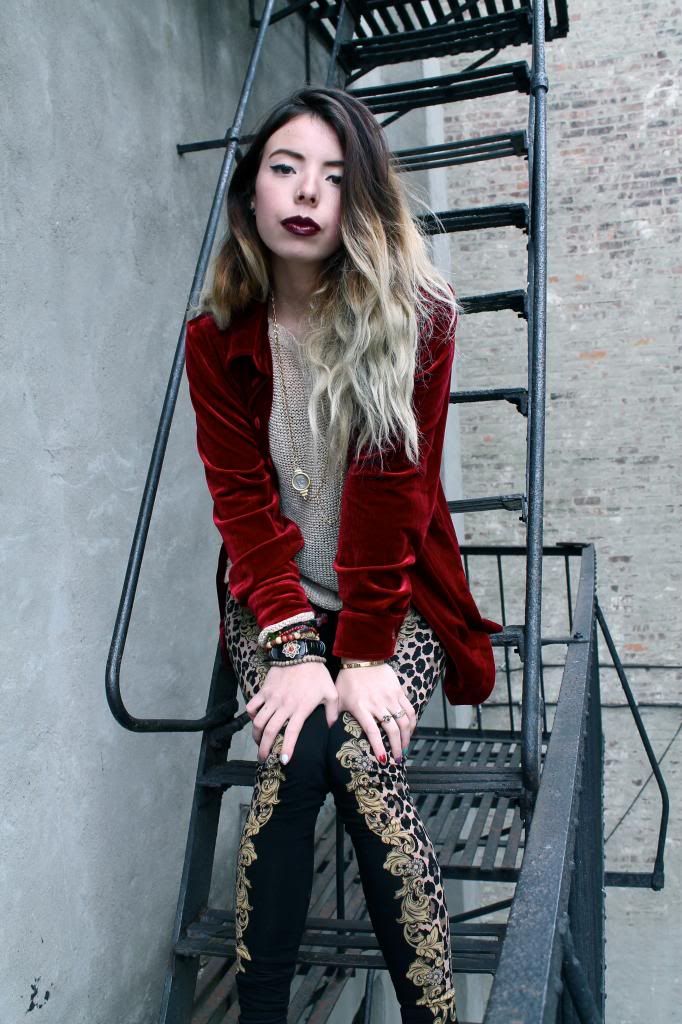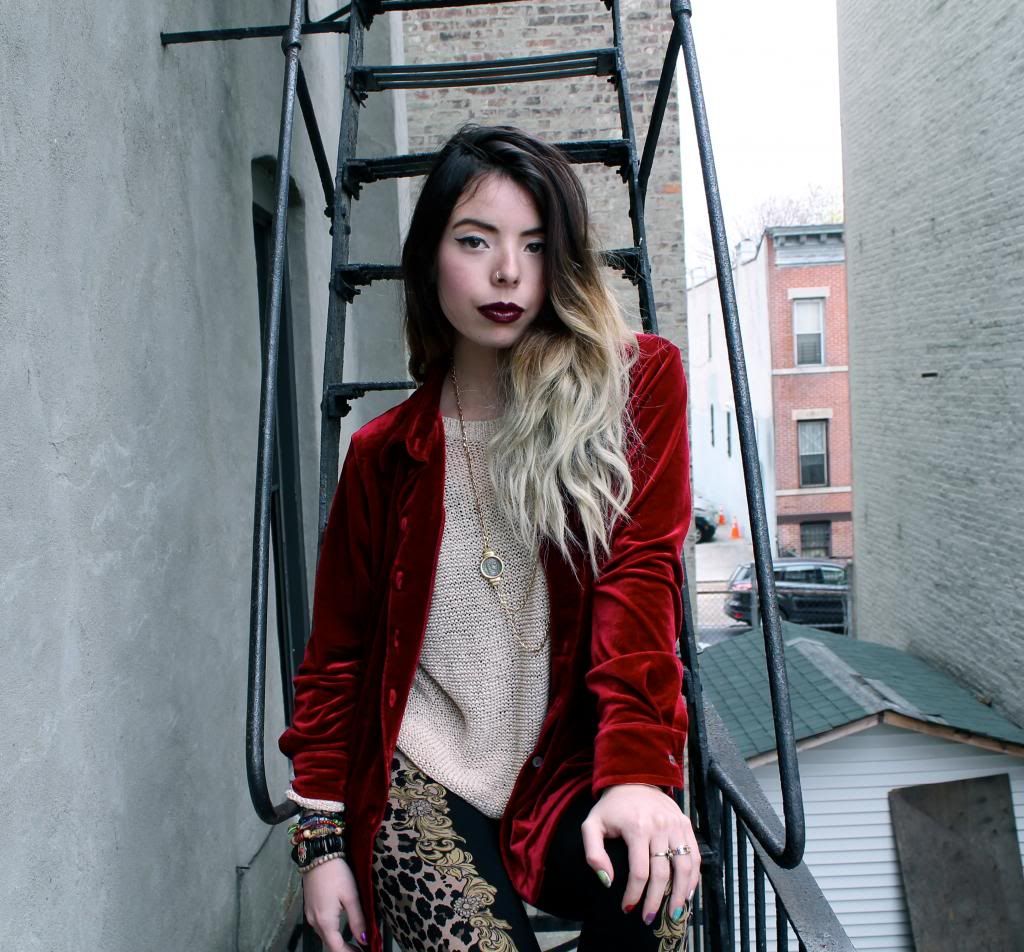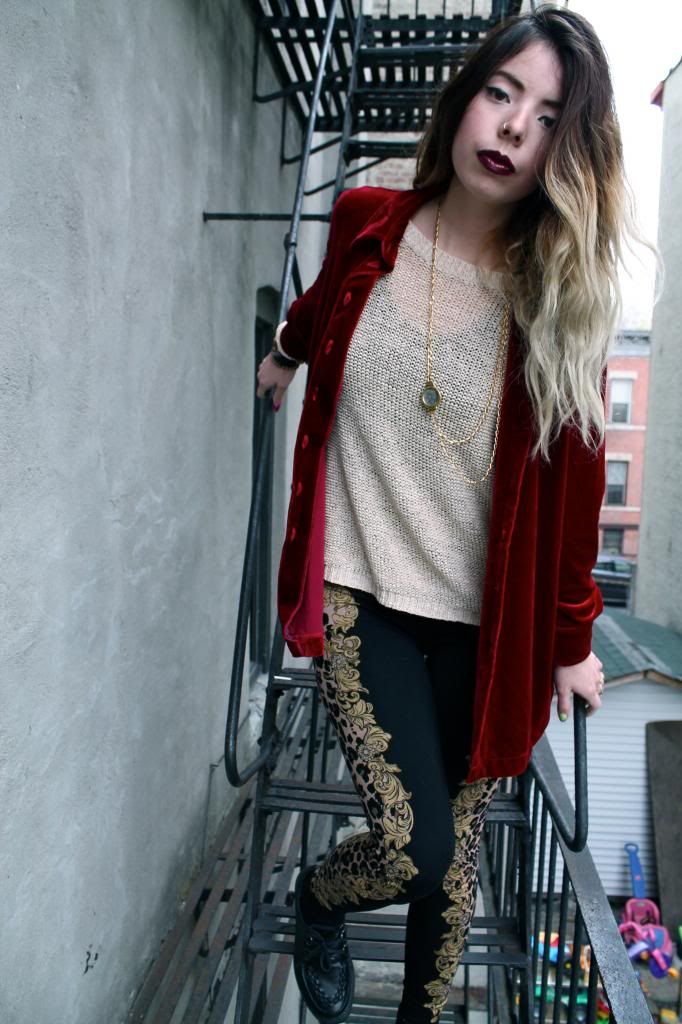 As you may have noticed I love black and gold with a touch of red, or burgundy, I don't know why but I love the contrast of that color palette against my hair. Velvet is also one of my favorites fabrics so I wear it a lot. Here I decided to pair these awesome leggings with my favorite red velvet shirt to add some texture and vibrance to the outfit.
I hope you guys aren't getting tired of these shoes because I plan to wear them a lot!! I am not that kind of person that can't wear the same thing over and over lol, when I obsessed over something I wear it a lot in different ways..I try to expand my style all the time wearing new things but always adding something that represents me...you will see!!
It is finally friday and I can't wait to relax, sleep in, and have some fun this weekend.
Hope you all do the same and enjoy the amazing weather for the next two days.
ॐ
Velvet shirt-Vintage
Leggings-Forever 21
Sweater-H&M