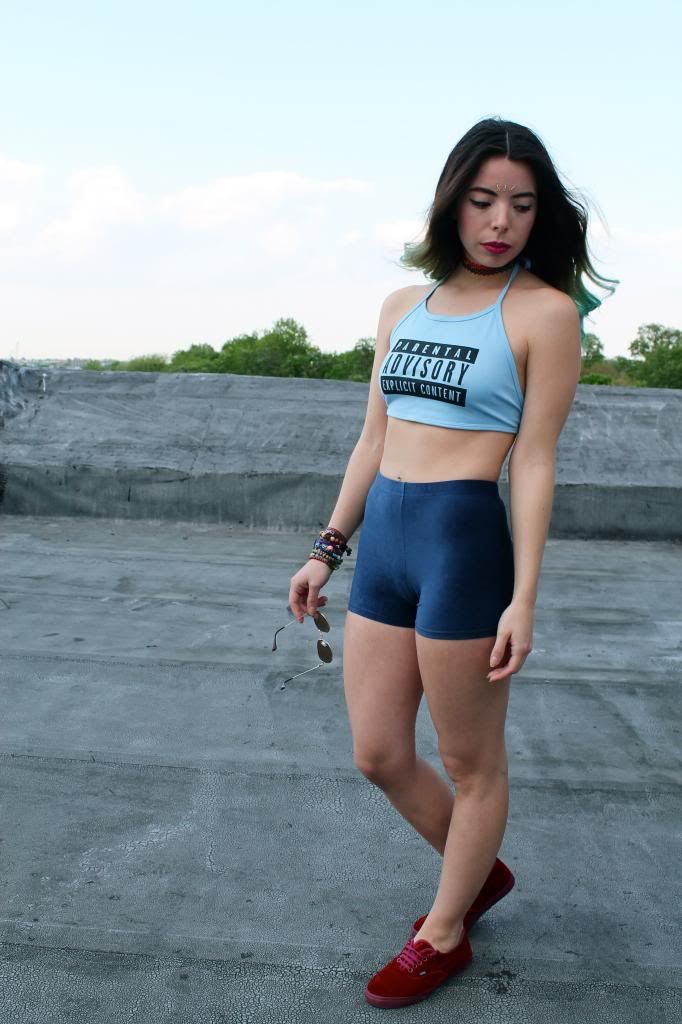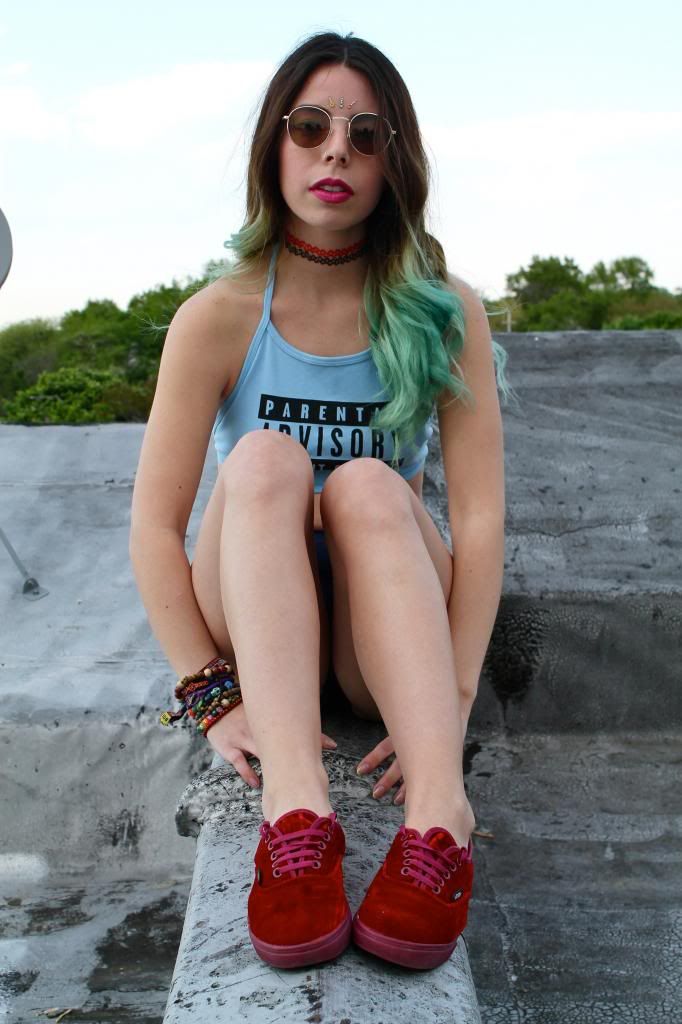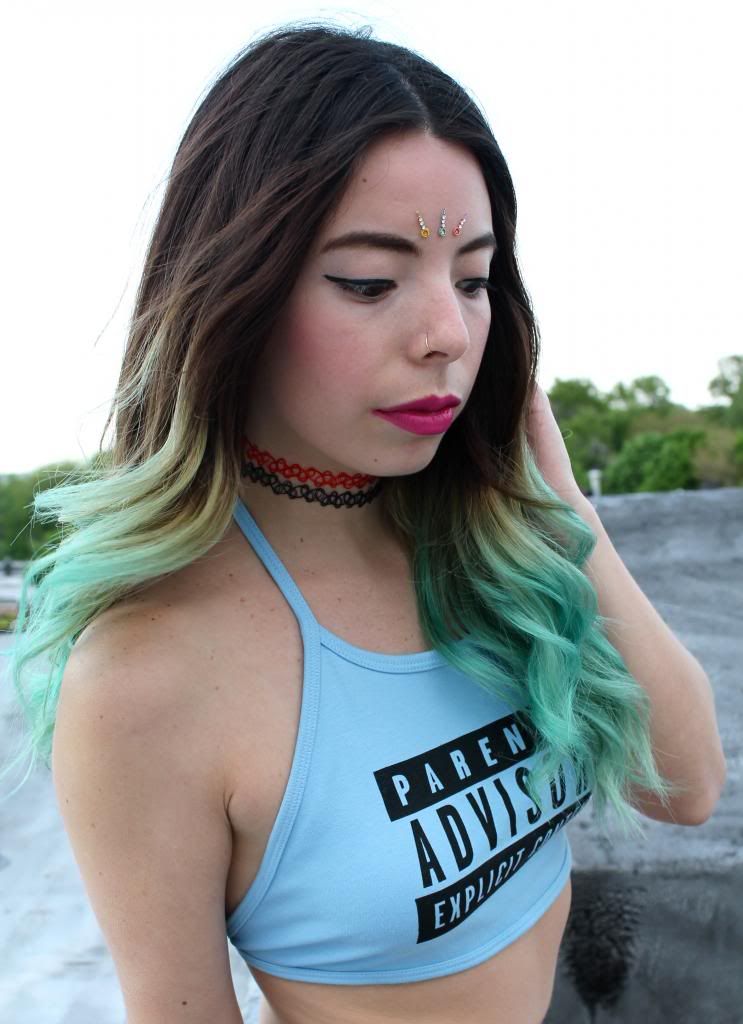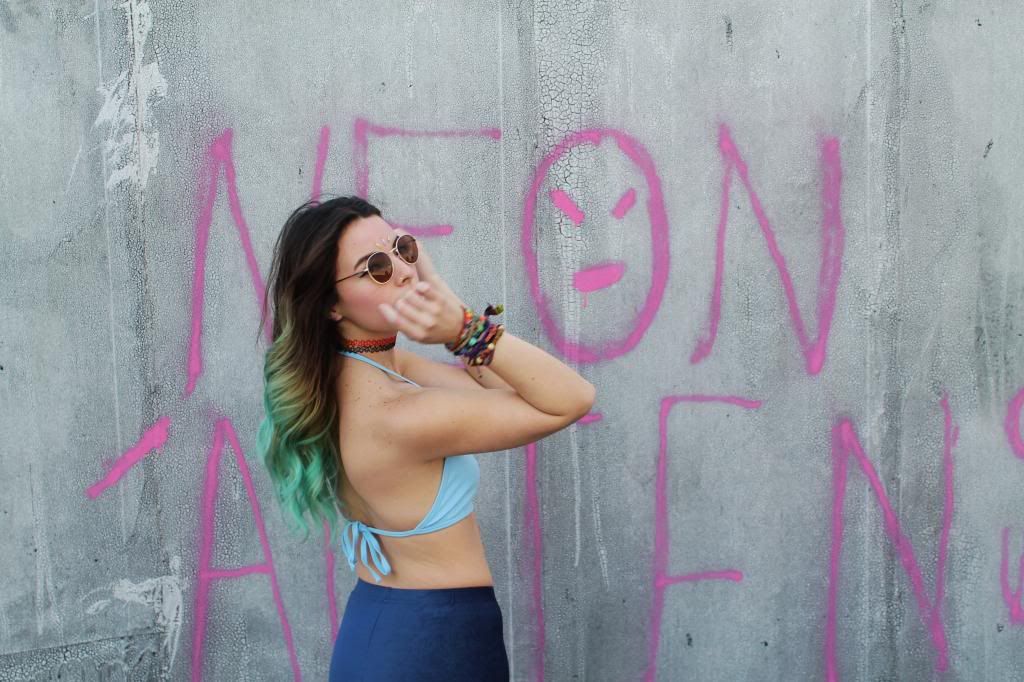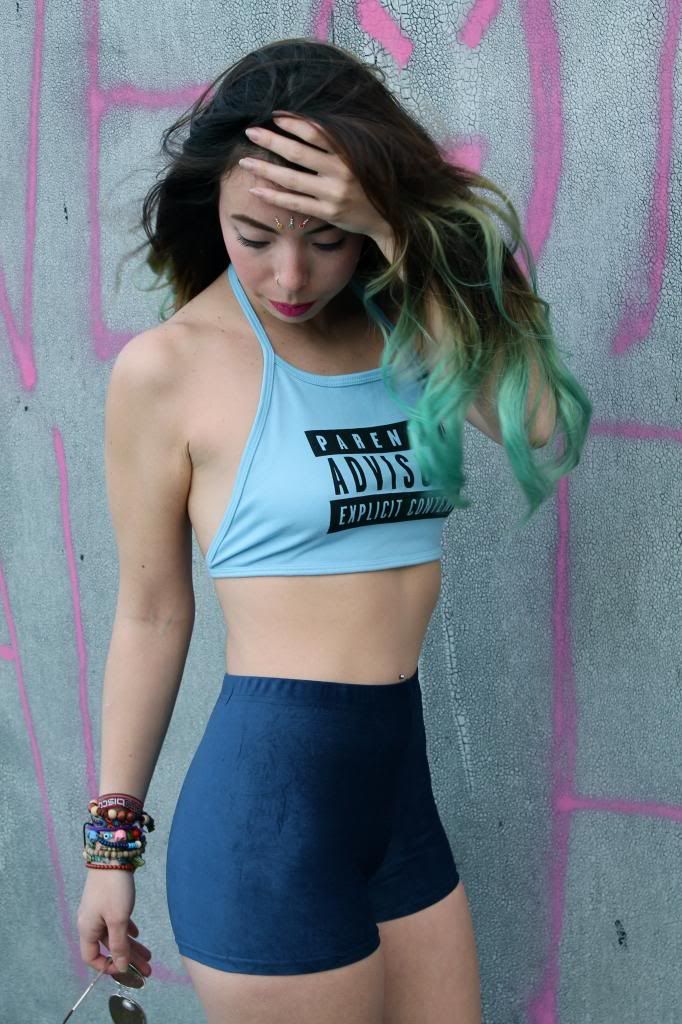 This is my first post of many to come about festival style for the summer, I wore this to EDC(electric daisy carnival) here in NYC. It was the perfect outfit, I was confortable all day and since it got chilly at night time I paired it with a black thin cardigan. The amazing halter top is from the cobra shop I am very into halter tops lately and this one was perfect for EDC. The velvet shorts couldn't have been more perfect for this outfit as well I found them in this awesome store in soho, they are so soft and let me dance comfortably all night long!
I also love bindis and chockers so you guys will see me incorporating them to many of my outfits!!
Anyway I gotta run to class I hope you guys enjoyed this look!
Have an amazing week xoxo
Este es mi primer post de varios de looks para festivales para el verano, use este outfit para ir a EDC aqui en NYC. Era el outfit perfecto para el festival, estaba comoda todo el dia y como hacia un poquito de frio en la noche le agregue una chompita de hilo y tambien quedaba lindo!!
El top es del cobra shop, me estan gustando mucho los politos de este estilo y cuando vi este me parecio perfecto para EDC. Los shorts de terciopelo no pudieron ser mas comodos baile toda la noche y ni los senti. Me encantan los bindis y todos los collares asi de los 90 asi que me veran incoparando estos accesorios en bastantes looks!
bueno tengo que correr a clase, espero que les haya gustado este look!
Que tengan una increible semana besos!
ॐ
Top- the cobra shop
Shorts-Patricia field
Shoes-Vans