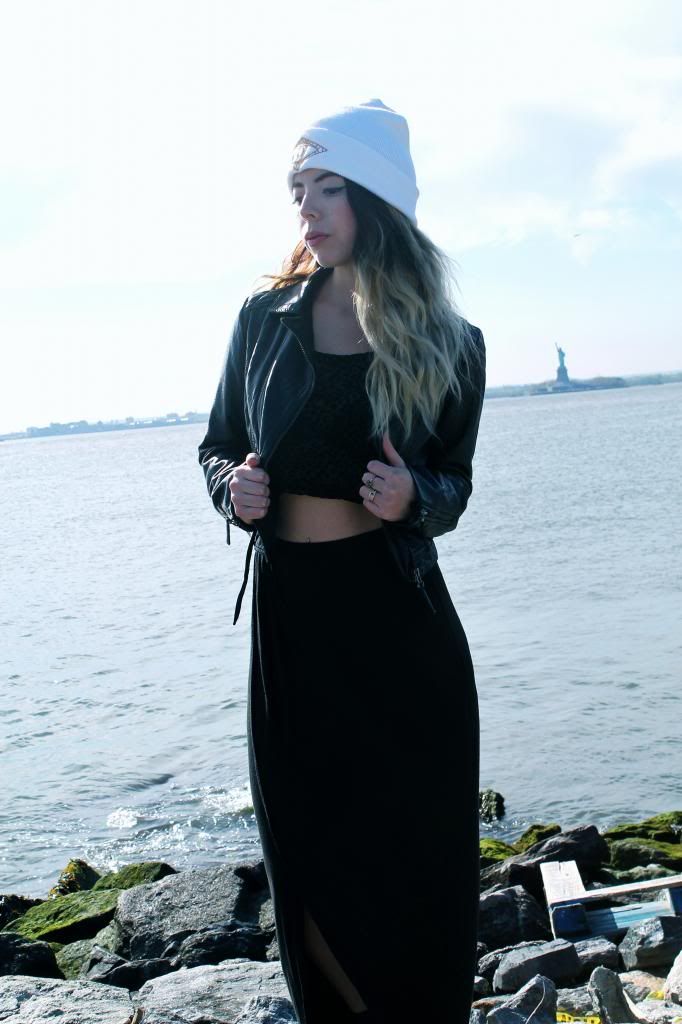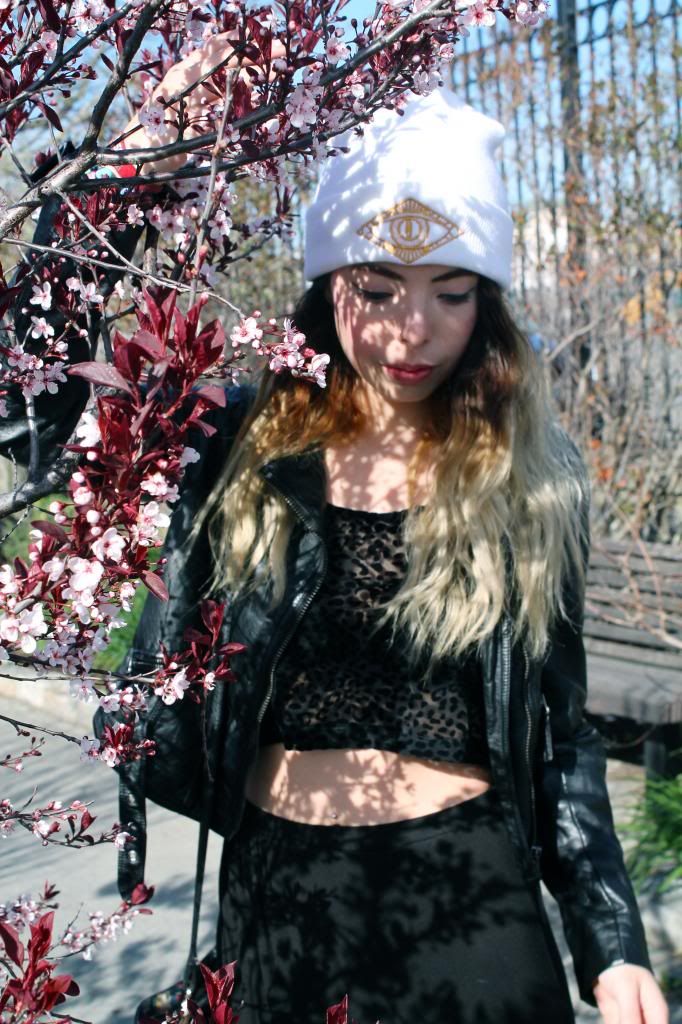 I have never really been into maxi skirts but I fell in love with this one, is actually my roommate's. It's so soft and comfy and with a perfect slit in the middle because its kind off like wrapped. After experiencing how soft and comfortable maxi skirts can be on not so cold, not so hot days I think I will be purchasing some very soon. I can already think of many cute outfits for the summer with them!
This is the longest post I have ever posted, I had so much fun at the shoot and it was such a beautiful day.The sun makes me so happy and gives us a little more time to shoot without freezing.
I finally got an I am vibes white beanie, I had been wanting it since forever, I am absolutely obsessed with it and with all of I am vibes stuff. Anyway I have a very busy school week but I have had a lot of inspiration lately you will see!!
Have a wonderful week everyone xoxo
ॐ
Cropped top- H&M
Biker Jacket- H&M
Boots- Dolce Vita
Beanie- I am Vibes