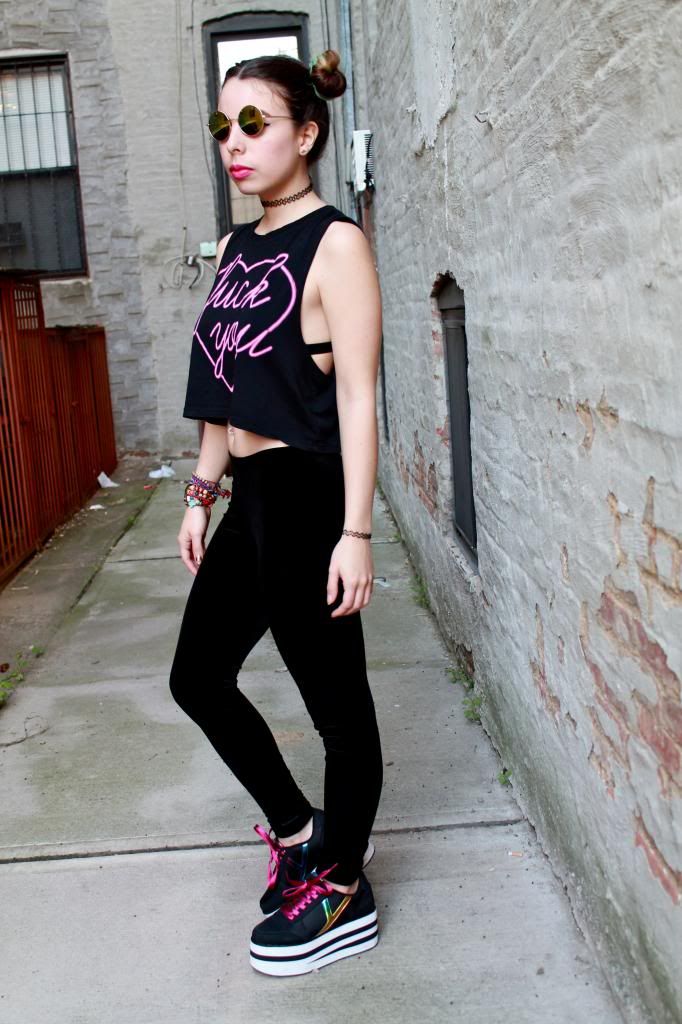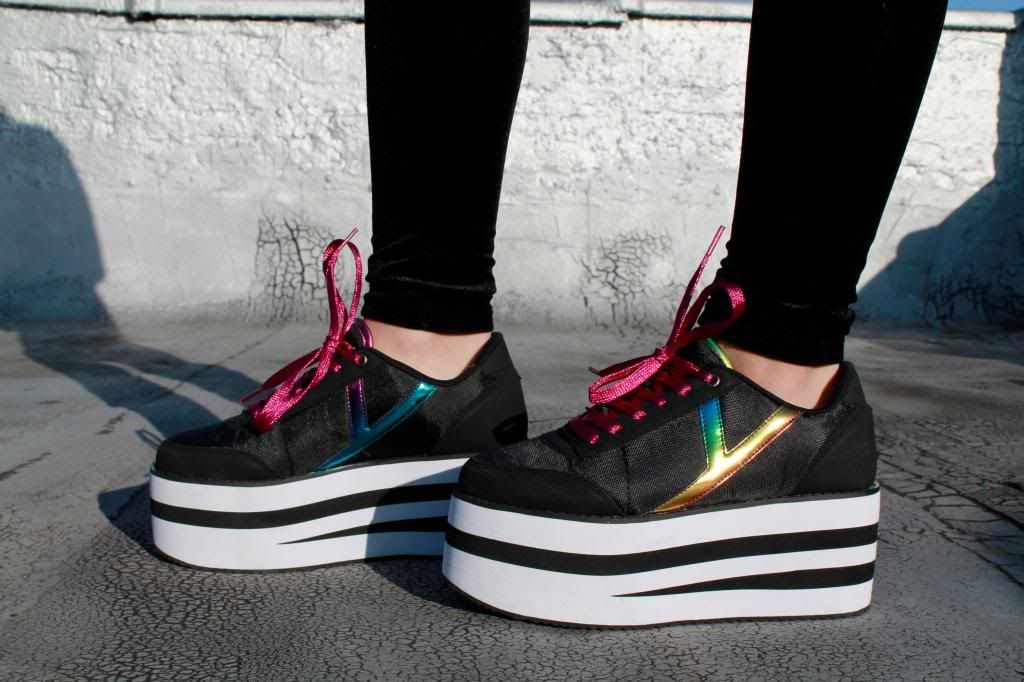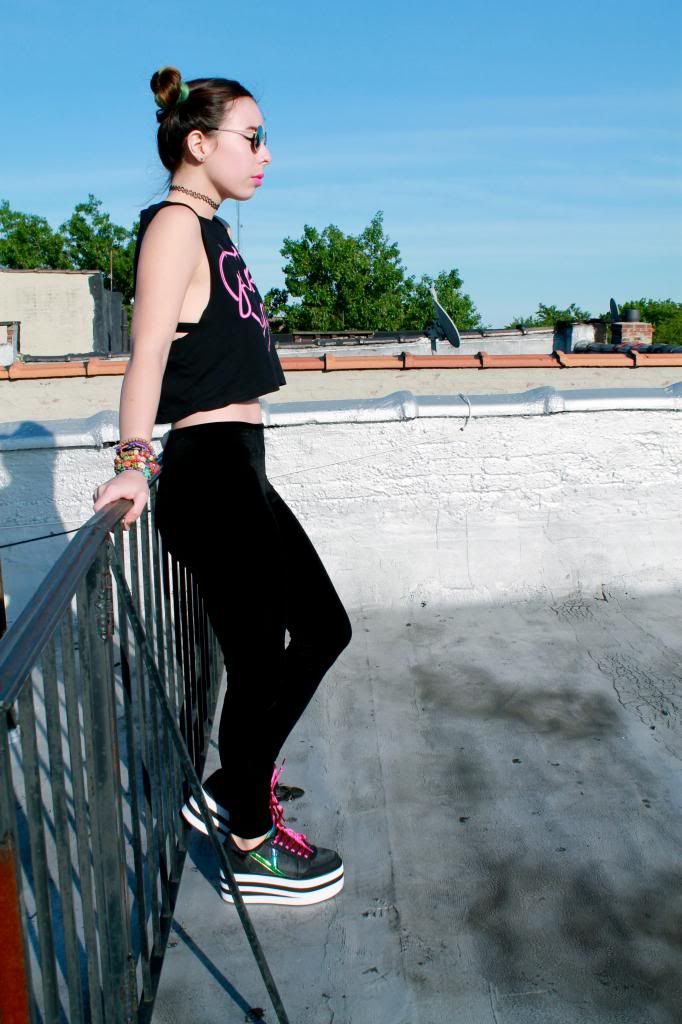 I love this bright pink printed muscle tee, perfect for the summer! is from feather hearts make sure you check them out, their stuff is amazing. I am also obsessed with these platform sneakers from Y.R.U they are super comfortable and light..the perfect platforms to walk around the city. As you may have noticed my style is all over the place and it is because my inspiration lately has come from many different places...walking around the city, brooklyn, some other blogs, retro/grunge tumblr blogs, and of course those hippie/bohemian tumblrs. I will never leave behind my bohemian and hippie looks especially for the summer, cant wait to show you guys this other side of my style that I absolutely love and describes my personality the most. I love to expand my style always mixing vintage or second hand with some crazy new pieces, I hope you guys are enjoying these different looks I have been posting. Anyways I have finals next week so I will finally have a little more time to post and shoot more often!!
Hope everyone has a lovely weekend xoxo
Me encanta este top con la letras tan claras, perfecto para el verano de esta tienda feather hearts chequeenla porque esta increible!! Estas zapatillas tambien me robaron el corazon el segundo que las vi. Son de Y.R.U, super comodas y nada pesadas...las plataformas perfectas para caminar en la ciudad. Come se habran dado cuenta mi estilo esta por todos lados y es porque mi inspiracion viene de diferentes lugares ultimamente...camindo alrededor de manhattan y brooklyn, otros blogs de estilo, retro y grunge tumblr blogs, y obvio algunos hippie/bohemian tumblr blogs. Nunca voy a olvidarme de mi bohemian y hippie looks especialmente para el verano, no puedo esperar para ensenarles ese lado de mi estilo que amo y que describe mi personalidad mas que ningun otro. Me encanta expandir mi estilo siempre mezclando vintage o ropa de segunda con algo nuevo y super loco, espero que les este gustando estos looks diferentes que he estado postiando. Mis finales de la u son la proxima semana..por fin!! asi que ahora si tendre todo el tiempo del mundo para tomar fotos y postiar nuevos looks!!
Tengan un lindo fin de semana mis amores xoxo
ॐ
T-shirt- Feather Hearts via Urban Outfitters
Velvet leggings- Choies
Sunnies- Chicnova