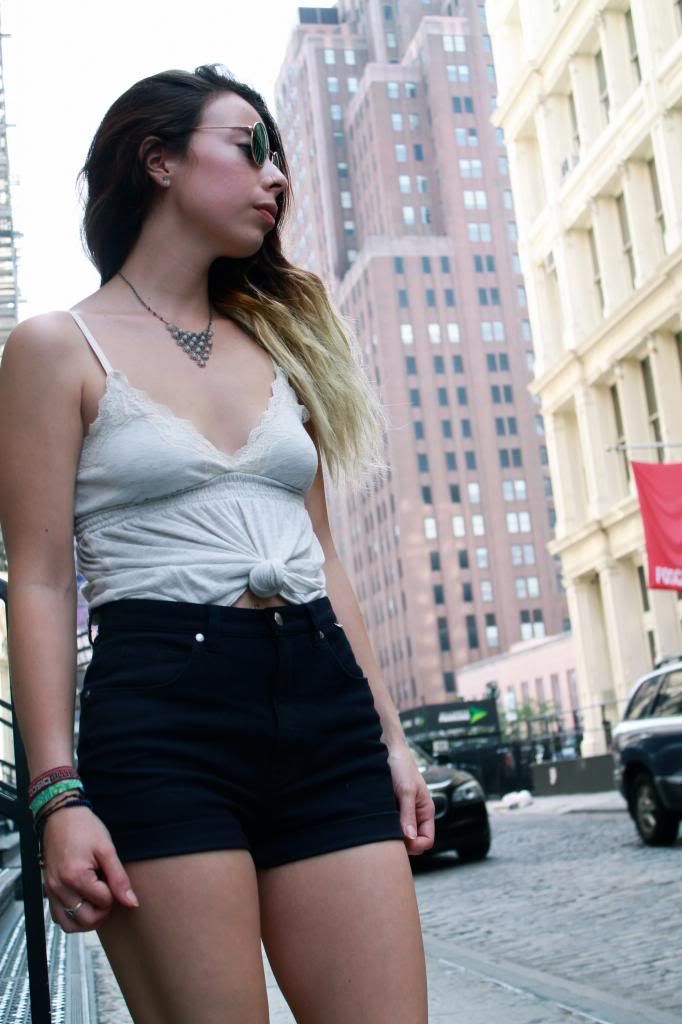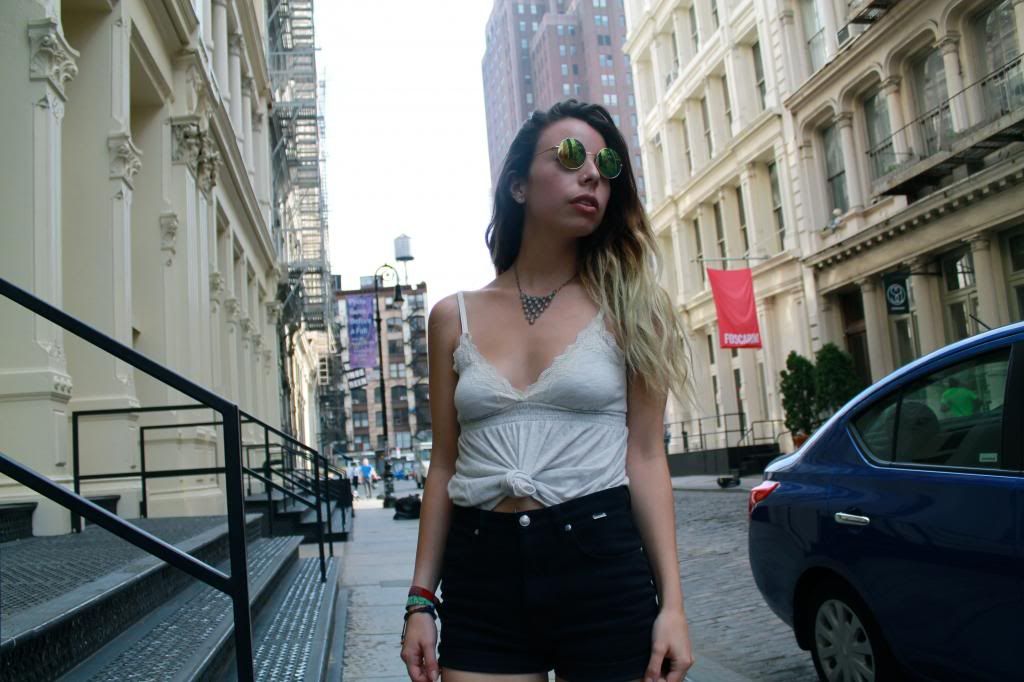 I decided to tittle this post "go down sunshine" not only because the heat literally needs to calm down, but also because is one of my favorite songs from Pretty Lights new album. If you haven't heard it you better check it out its so beautiful and blissful.
Anyway I wore this to school the other day because the only thing my body can comfortably wear in this heat is either shorts and tank tops, or dresses. I miss wearing layers so much, even accesories have become annoying.
I paired these vintage shorts with this tank top because I love tighting a knot on my shirts when I'm wearing high waisted shorts, it just makes it much more comfortable than tucking the shirt in.
This triangle necklace I got it in Colombia, definitely one of my favorites thought it added the outfit the perfect touch along with my favorite sunnies.
Hope everyone is enjoying the weekend xoxo
Decidi nombrar este post "go down sunshine" no solo plaque el calor de verdad necesita calmarse, si no porque es una de mis canciones favoritas del nuevo álbum de Pretty Lights. Si nunca lo han escuchado se los recomiendo muchísimo es increíble.
En fin, use este outfit el otro día para ir a clases porque la única cosa que mi cuerpo puede usar cómodamente son shorts con tank tops y vestidos. Extraño usar más ropa, hasta los accesorios se han vuelto incómodos con este calor.
Combine este par de vintage shorts con este top porque me encanta hacer un nudo a mis tops cuando los uso con shorts a la cintura, es mucho más cómodo y fresco que usarlos adentro de los shorts. El collar de triángulo lo compre en colombia, es uno de mis favoritos y me encanto el toque que le dio al outfit.
Espero que estén disfrutando el fin de semana besos!
ॐ
Shorts-Vintage
Shirt-old
Shoes-steve madden