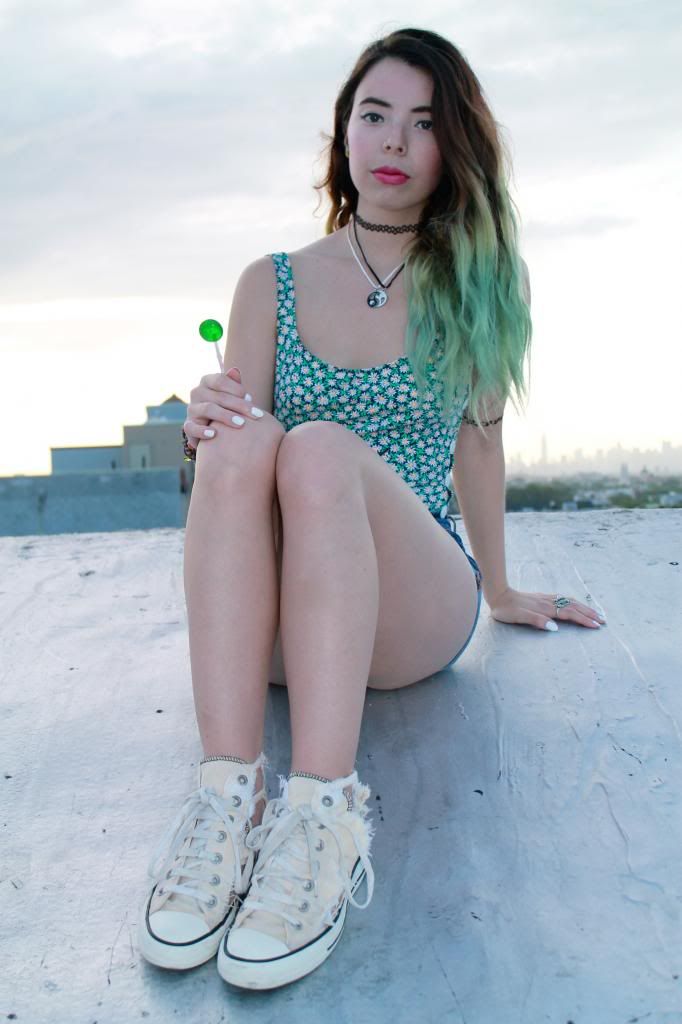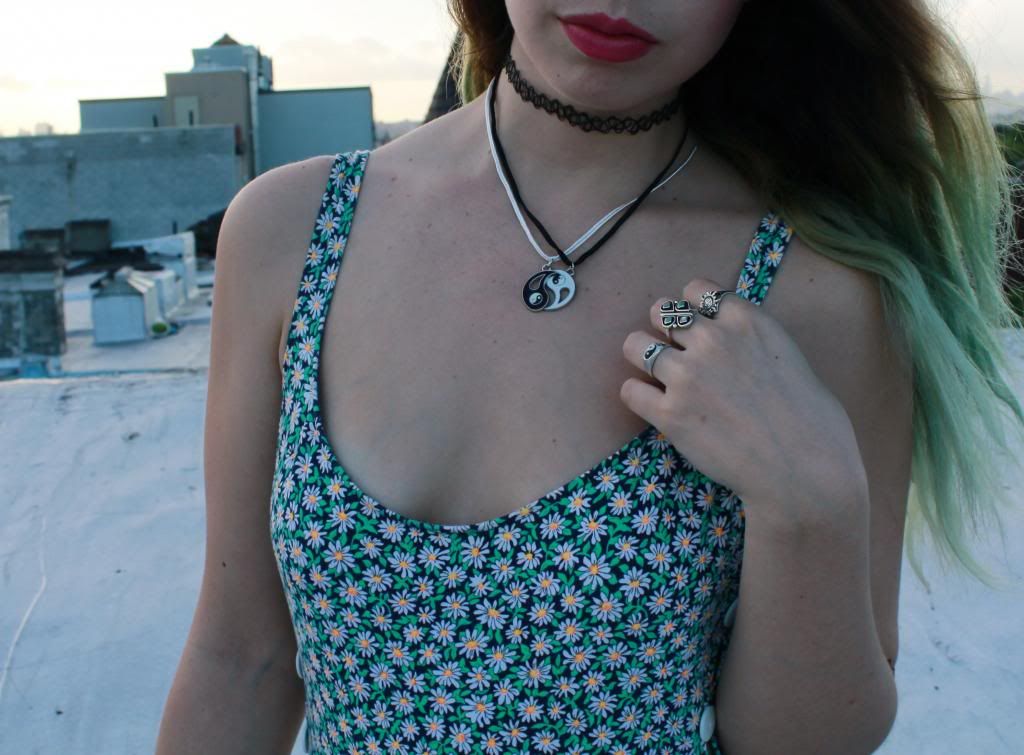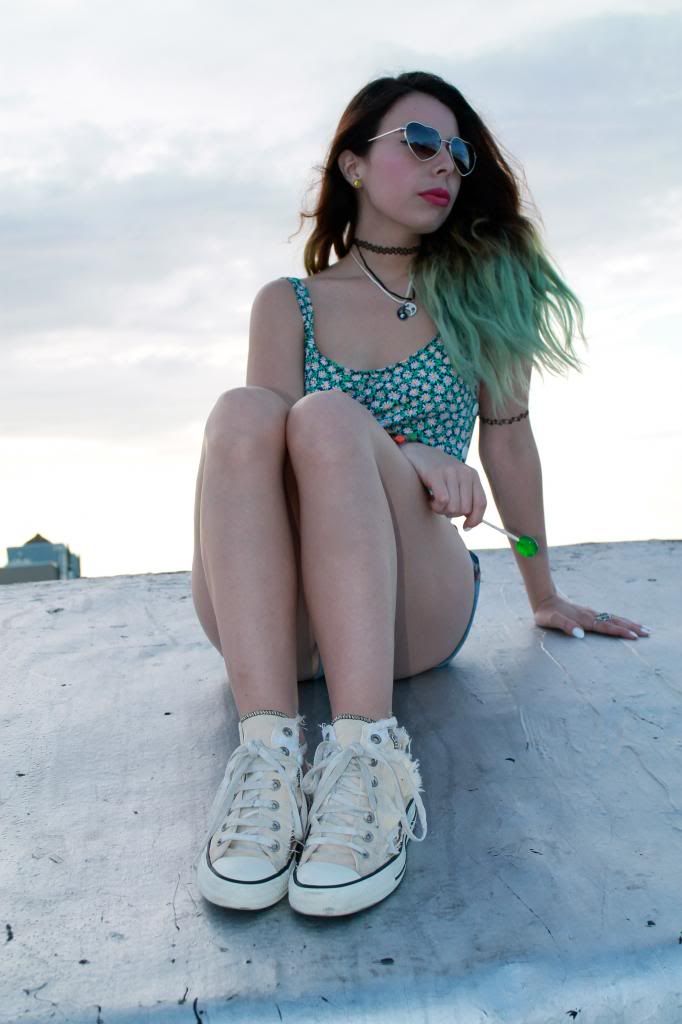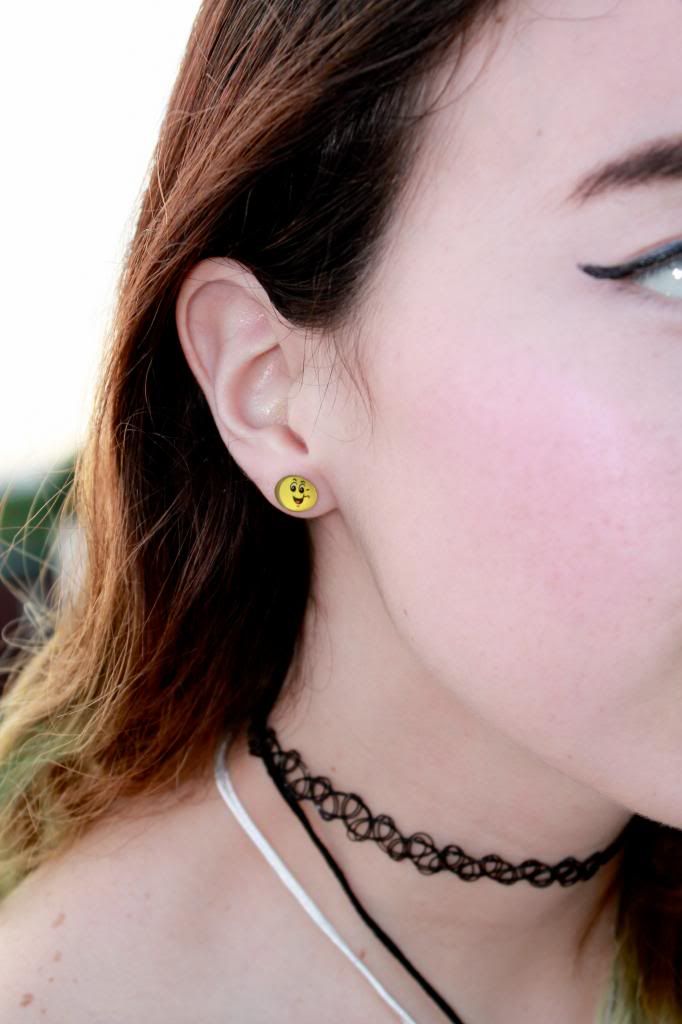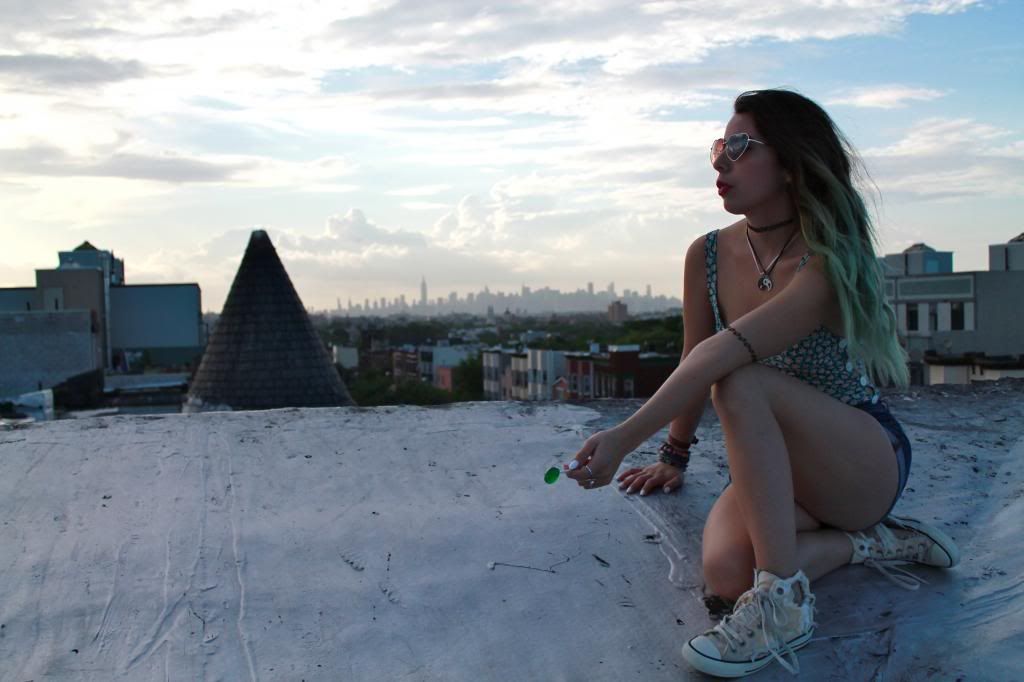 I know it's been forever since my last post, but guess what we are finally all settled in our new apartment!!
My short 3 week summer break is over and I started school again this week, but I enjoyed every second of that little break! Except for the first week because I was really stressed out looking for apartments and moving etc. The second we finished moving everything into our new place we left for Michigan to attend Electric Forest the most magical and amazing music festival I have ever been to, the music, the crowd, the vibes, seriously it was a life changing experience the energy from those trees was incredible felt it all four days. After forest I stayed at my parents house for a few days and relaxed before going back to the concrete jungle! I love my city but getting out for a couple weeks in the summer is a must!
I shot this look the last day I was at my old my apartment, and it makes me realize how much I'm going to miss my roof top, but I love my new neighborhood so I guess it makes up for it.
I got this little daisy body suit at a thrift store in florida last summer and it was brand new..I forgot about it until that day that I found it while packing.
I decided to pair it with these low waist shorts because I wanted to show the cut of the of the body suit and buttons. The shoes are an old pair of converses that I bleached for a little too long...I put them in the washer after and they got pretty much destroyed lol but after analyzing them for a little I realized I could fix them by sewing some muslin fabric on them and these are the results ..I'm going to post other angles but what do you guys think?!
The Yin Yang necklace is a gift from my sister from colorado, and the smiley earrings another gift from my sister that lives in Peru...I am in love with both of them, can't wait to show you guys other stuff I got from them!!
hope everyone has an awesome weekend wherever you are xoxo<3
Se que ha pasado muchísimo tiempo desde mi ultimo post, pero recién terminamos de arreglar todo en el nuevo departamento!!
Mis pequeñas vacaciones de tres semanas terminaron y ya empece la U otra vez, pero disfrute cada segundo que pude! excepto por la primera semana porque estaba súper estresada tratando de encontrar un depa y luego con la mudanza. El segundo que terminamos de mudar todas nuestras cosas nos fuimos a Michigan para ir a Electric Forest el mas mágico e increíble festival de músicaque he ido, la músicala gente, las vibras, enserio una experiencia que le cambiaría la vida a cualquiera la energía de los arboles era increíble la sentí los cuatro días que estuve ahí. Cuando regresamos me quede en la casa de mis papas unos cuantos días antes de regresar a la ciudad, amo vivir aquí pero salir a respirar aire puro por un par de semanas especialmente en el verano es algo inevitable.
Tomamos estas fotos el ultimo día que estuve en el depa viejo, y viendo estas fotos me doy cuenta cuanto voy a extrañar mi techo y la vista, pero mi nuevo vecindario me encanta así que me hace sentir mejor!
Este body lo encontré en una tienda de segunda en Florida el verano pasado y era nuevo... me había olvidado de el hasta que ese día lo encontré mientras empacaba mis cosas.
Decidí combinarlo con estos shorts a la cadera(como nunca) por el detalle de los lados y los botones. Los zapatos eran un par de converse viajas que tenia y decidí blanquear pero lo hice por mucho tiempo y se destruyeron un poco cuando las puse en la lavadora jaja, pero después de analizarlas por un rato me di cuenta que las podía arreglar si les cosía un poco de tela muslin que es súper barata y casi del mismo color, y este fue el resultado..voy a poner mas fotos en diferentes ángulos mas adelante para que vean mejor pero que les parece?
El collar de Yin Yang fue un regalo de mi hermana de Colorado, y los aretitos de carita feliz me los mando mi hermana que vive en Peru... Me fascinan los dos y también me mandaron otras cosas que no puedo esperar para mostrarles!!
Espero que tengan un lindo fin de semana en donde sea esten besitoss<3
ॐ
Body suit-Vintage(similar here)
Shorts-old
Shoes- DYI converse (get the originals here)
Yin Yang necklace- similar here