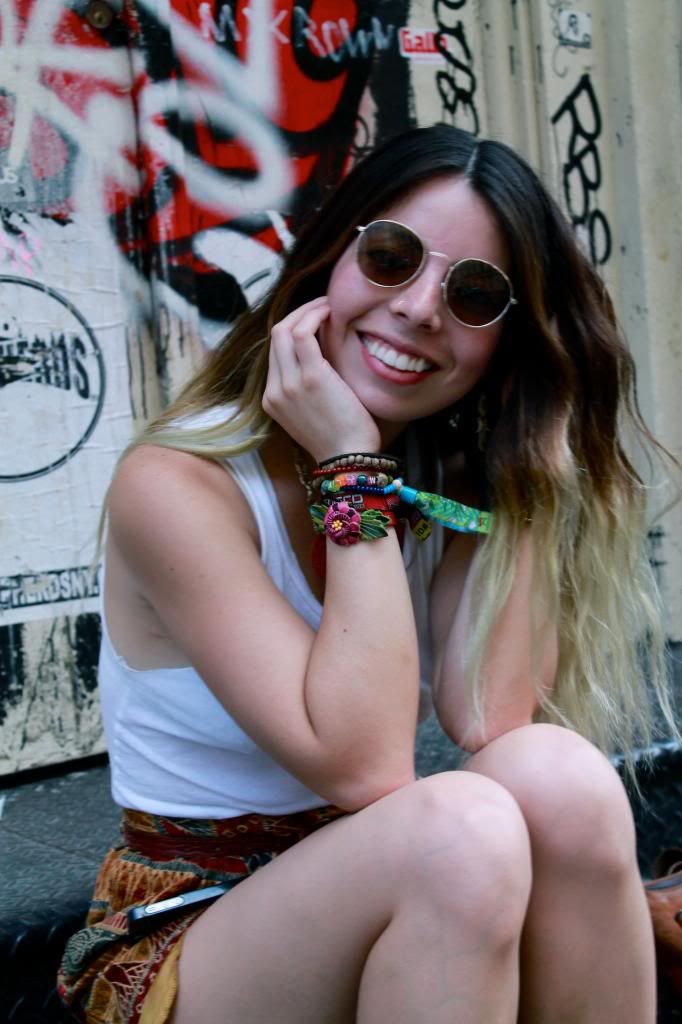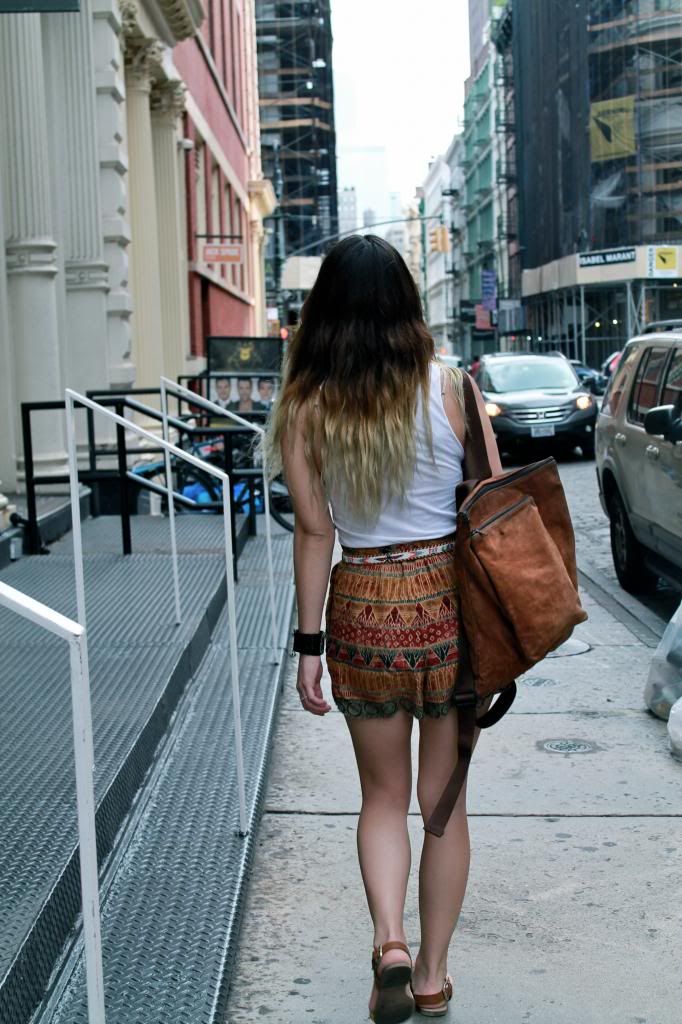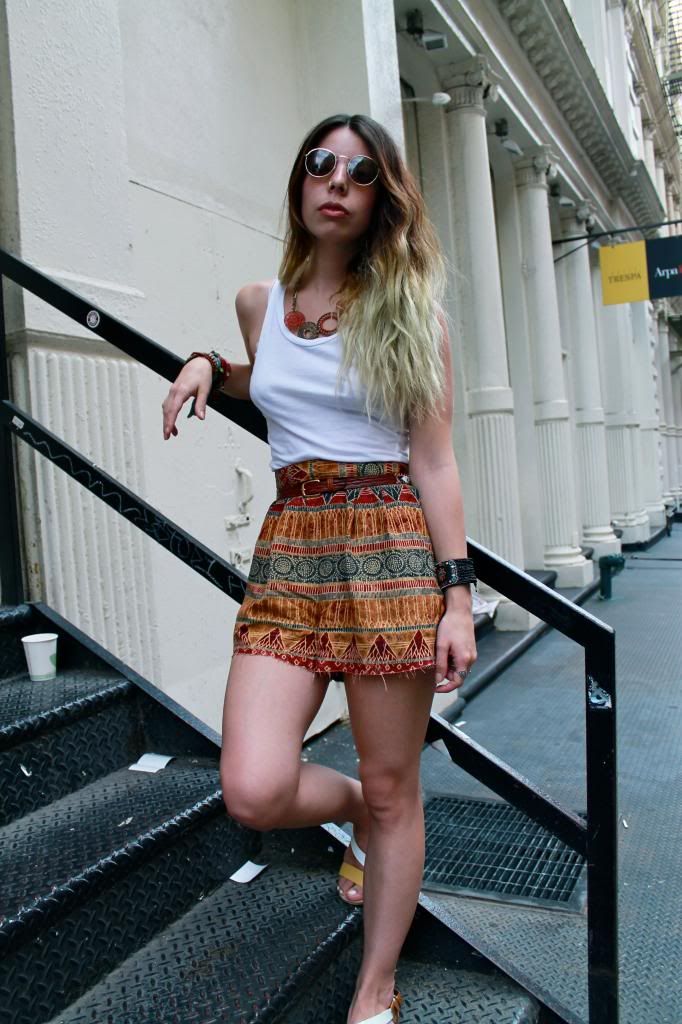 The weather has been unbearable in NYC for the past couple of weeks so this is what I wore a few days ago to go to school and grab some food with my boyfriend afterwards. The shorts are amazing they are one of my beloved thrift finds and also 100% silk, perfect for when is 100 degrees outside ha. I love the pattern, their softness and even the way they fit, here i decided to pair them with a white top and accessorize it with colors that matched the shorts pattern. I am not a big fan of sandals, especially in the city because they are just so uncomfortable to walk around, but these are beyond comfortable I was so happy when I found them, but the neutral colors is what caught my attention. The bracelet is one of the lovely gifts my sister sent me from Peru, isn't it adorable?
I love these kind of looks in the summer so be ready to see them a lot!
Hope y'all staying cool, and if you want to see more updates of everyday outfits follow my instagram
I update it all the time, have an awesome week xox
El calor ha sido insoportable en NYC las ultimas semanas, use este outfit hace unos días para ir a la universidad y luego a almorzar con mi novio. Los shorts son increíbles uno de mis favoritos, los encontré en una tienda de segunda hace unos meses y son 100% seda, perfectos para cuando esta a 100 grados fahrenheit afuera jaja. Me encanta el diseño, su suavidad y como me quedan, me los puse con un top blanco y con accesorios que combinaban con los shorts. No soy muy fan de las sandalias especialmente en la ciudad porque son súper incomodas para caminar(y encima te pisan, se te ensucian los pies etc) estas son súper cómodas estaba feliz cuando las encontré, pero lo que llamo mi atención fueron los colores neutrales. La pulsera es otro regalo de mi hermana de Peru, no es linda? Me encanta este tipo de looks para el verano así que preparence para ver muchos mas!
Si quieren ver mas fotos de outfits diarios siganme en instagram @ximermaid , lo actualizo constantementeque tengan una linda semana besitos!
ॐ
Shorts- second hand(similar here)
Shirt-old h&m
Sandals- Keneth Cole
Belt- vintage
Back pack- vintage
Sunnies- Urban Outfitters
Necklace- Francescas Boutique