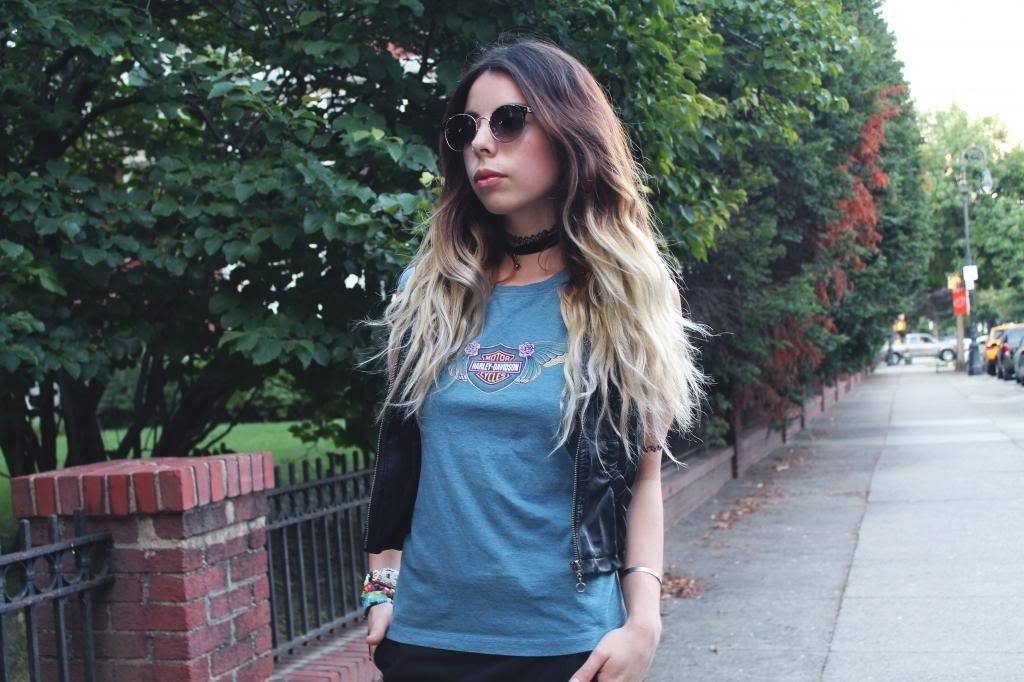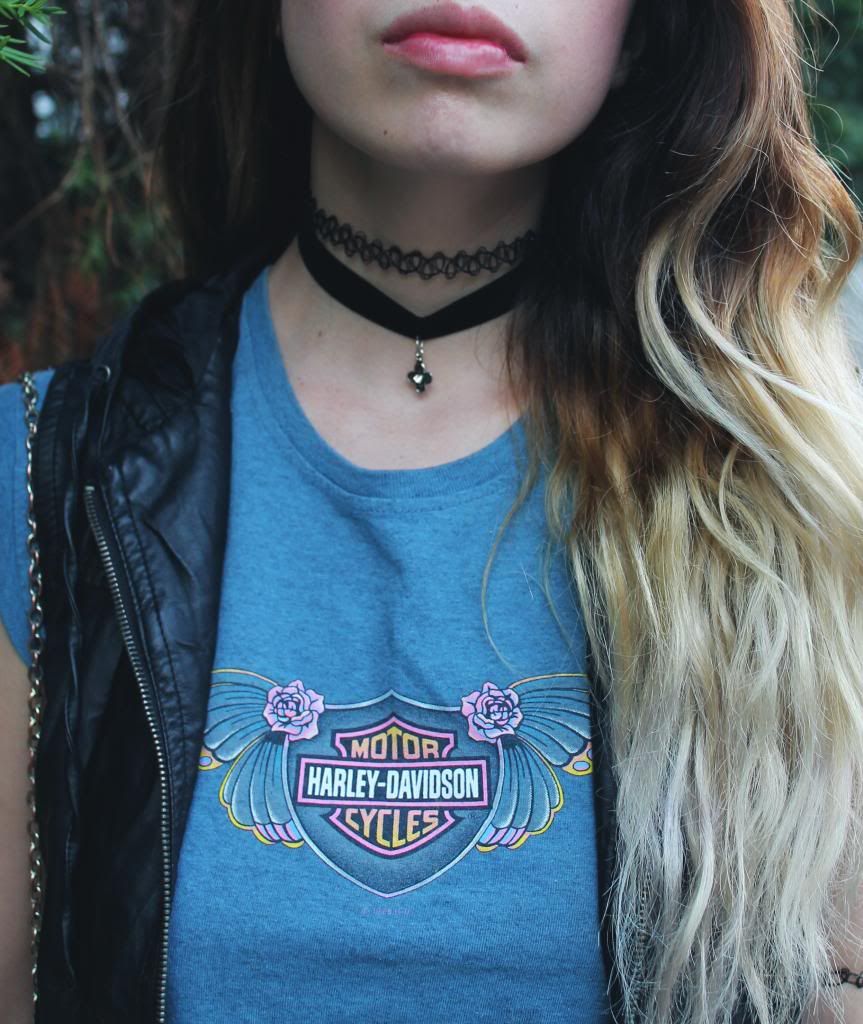 I gotta admit that I obsess over vintage tees, and Harley Davidson ones are definitely very high on my list. I have been really into wearing vintage pieces with cool new ones. This outfit for example I put it together really fast because the second I got this skort I knew I wanted to pair it with a big tee and preferably vintage, so when I found this tee in my closet I knew the leather vest would add the perfect touch. These shoes are the most comfortable wedges I have ever owned and they look good with anything.
The little velvet chocker is one of the jewelry pieces my sister sent me from Peru, I love its vampire/grungy vibe so much and I am actually going to start making them soon so I will do a post about it :)
Stay tuned because lots of new posts are coming up on the blog and not only about outfits!!
If you like the blog like it on facebook
to see every update and let me know what you think xxx
Tengo que admitir que me obsesiono con camisetas vintage, y las de Harley Davidson son definitivamente las primeras en mi lista. Me gusta mucho combina ropa vintage con algo nuevo y cool. Este outfit por ejemplo lo combine en dos segundos, porque el segundo que me llego esta falda/short sabia que la quería usar con una camiseta grande y preferiblemente vintage, cuando encontré esta camiseta en mi closet supe inmediatamente que el chaleco de cuero le daria el toque perfecto.
Los zapatos son los tacos mas cómodos del mundo y se ven lindos con todo!!
El collar de terciopelo es parte de las cosas que me mando mi hermana de Peru, me encanta la vibra grungy que tiene, voy a empezar a hacerlos porque recién aprendí y haré un post explicando como :)
Estén atentos porque se vienen muchos posts en el blog y no solo de outfits, he tenido mucha inspiración últimamente!!
Si te gusta el blog dale like a mi pagina de facebook aqui para estar al día con los posts y dejenme saber que piensan, me encantaría leer sus comentarios, besoos
ॐ
T-shirt-Vintage
Skort-Zara
Shoes-sold out(similar here)
Vest-H&M
Purse-Vintage