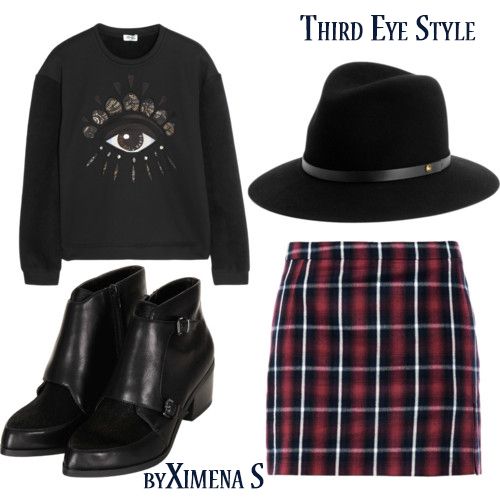 I am obsessed with everything plaid, I wish I could show you all the new stuff I got but I have no time to shoot, so I have decided to do some of these once or twice a week.
This is what I have been wearing lately aka my uniform, plaid mini skirts(bare legs or high socks), sweaters, cute hats and black booties.
How cool is this Kenzo Sweatshirt? I always say if I could afford designer stuff Kenzo would be my first choice, but lets be real not everyone can afford a $500 sweatshirt so here is a more affordable option from
.
Estoy obsesionada con todo tartan, me gustaria mostrarles todas las cosas nuevas que he adquirido pero no tengo tiempo de tomar nuevas fotos, asi que he decidido hacer un par de estos por semana.
Esto es lo que he estado usando ultimamente(mi uniforme de todos los dias), una falda a cuadros(con medias altas o no),un sweater, un sombrero y botas negras.
Me encanta este sweater de Kenzo siempre he dicho que si pudiera comprarme algo de diseñador, Kenzo seria mi primera opción. Pero la verdad esque no todos pueden pagar $500 por un sweater así que aqui les dejo una opción mas barata e igual de linda de
.
ॐ
Kenzo
N°21
Topshop
Rag & Bone