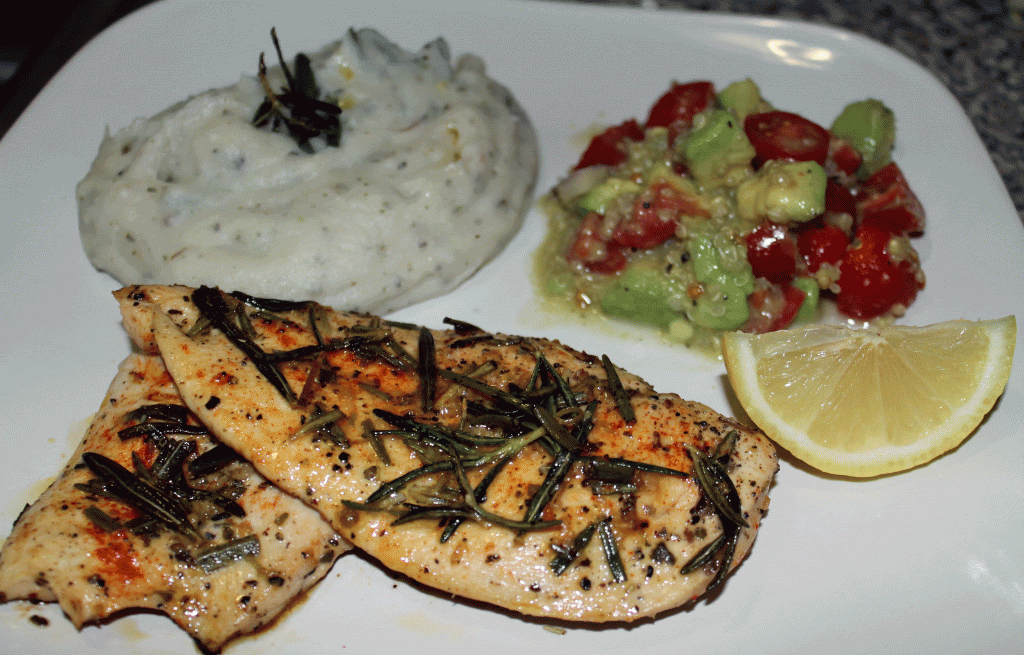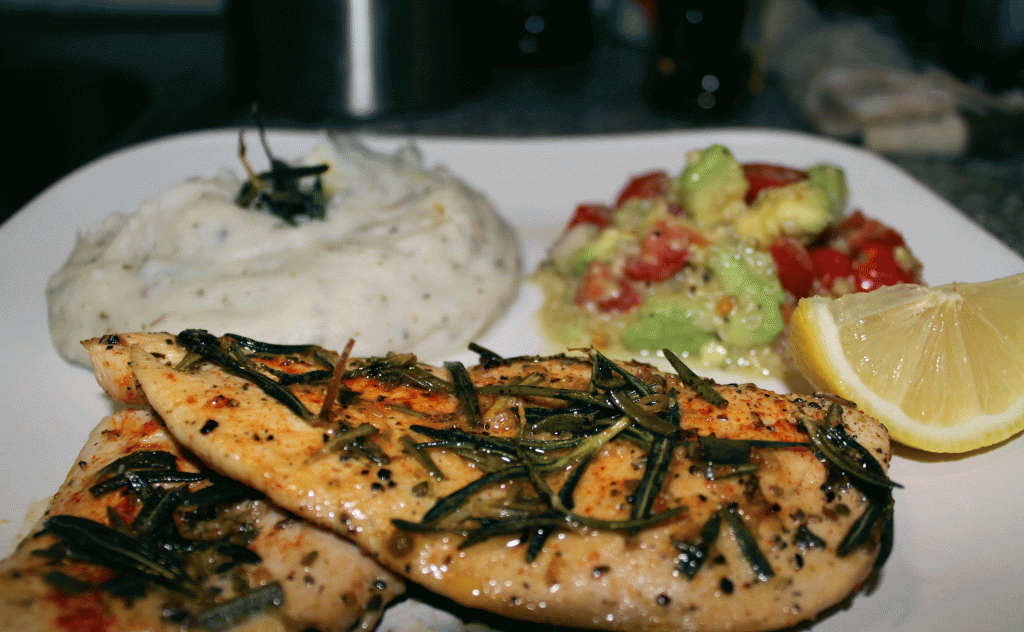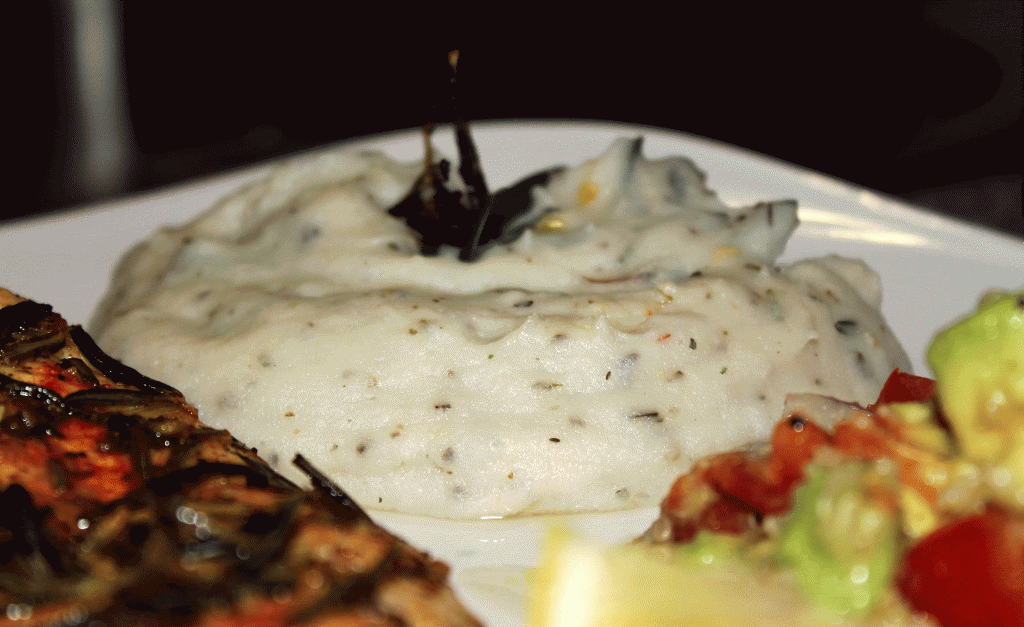 The new year always calls for something new to me, and this year I decided that I wanted to share another one of my passions besides fashion with you guys. I love cooking, there is nothing like a home cooked meal and not only for the freshness but also because of the freedom you have to mix any ingredients that you want or believe that would taste good together. To me cooking its not all about recipes or measurements, but about creating and discovering new flavors and ingredients never tasted together before.
If you follow me on instagram you have probably seen lots of pictures of food that I share and recently many people have been asking me for recipes, another reason that inspired me to share this on the blog.
I hope these little and quick recipes help and inspire you not only to eat healthier but also to try new things and step out of your comfort zone.
Most of them are created by me, or that I modified from other recipes I find online or I grew up eating at home.
Hope you guys like it :)
xoxo
Rosemary Lemon Chicken Cutlets and Rosemary herbed mashed potatoes
Servings 2-3
Ingredients
For the Chicken:
4 Thin organic chicken cutlets
2 Tb spoons of olive oil
Paprika to taste
Crushed sea salt and pepper to taste
2 Teaspoons of finely minced garlic
2 Teaspoons of oregano or to taste
2 Teaspoons of dried basil or to taste
1 Teaspoon of italian seasoning
3-4 Fresh springs of rosemary
1 lemon
For the Mashed Potatoes
3 Large potatoes
1 Teaspoon of salt
4 Tablespoons of organic butter
2-3 Tablespoons of milk
Freshly ground black pepper
A pinch of paprika
Dried basil to taste
1-2 Fresh springs of rosemary
Directions
For the Chicken
1. Wash chicken in cold water very well
2. Put salt, pepper, rosemary, paprika, oregano, and dried basil on chicken and let it sit for 20 minutes
3. Heat olive oil on a frying pan over medium-high heat, add the chicken and let it cook for about 5 minutes, turn the chicken and top with minced garlic and drizzle with lemon juice all over
4. Add italian seasoning and a little more of fresh rosemary
5. Turn the chicken one more time, add more lemon juice on the other side, and cook until ready
For the Mashed Potatoes
1. In a medium sauce pan cook the potatoes in water until tender about 15 minutes
2. Drain the water, peal potatoes and mash them with a potato masher or the back of a fork
3. Add butter, fresh rosemary, paprika, basil and mix well
4. Add milk little by little until potatoes are desired consistency
5. Add salt, pepper and a little bit of oregano(optional)
When it comes to spices you can add/replace whichever you like or don't like.
Salad recipe soon to come because you will honestly see it a lot since it's literally my everyday salad because I am so in love with avocados I eat at least 1 a day :)
ॐ
El año nuevo siempre pide algo nuevo para mí, y este año decidí que quería compartir otra de mis pasiones además de la moda con ustedes. Me encanta cocinar, no hay nada como una comida casera y no sólo por la frescura, pero también a causa de la libertad que tienes para mezclar los ingredientes que deseas o que crees sabrán bien juntas. Para mí cocinar no es todo acerca de las recetas o las mediciones, pero acerca de cómo crear y descubrir nuevos sabores e ingredientes juntos que nunca has probado.
Si me sigues instagram probablemente has visto muchas fotos de la comida de la que comparto y recientemente muchas personas me han estado preguntando por recetas, otra razón que me inspiró para compartir esto en el blog.
Espero que estas pequeñas y rápidas recetas las ayude a inspirarse y no sólo para comer más sano, sino también para intentar cosas nuevas y salir de tu zona de confort.
La mayoría de ellas creados por mí, o que he modificado de otras recetas encontré en linea o crecí comiendo en casa.
Espero que les guste besotees :)
Pollo al Romero con Limon y Romero con hierbas pure de papas
2-3 porciones
Ingredientes
Para el Pollo:
4 Pedazos de pechuga en filete de pollo orgánico
2 Cucharadas de aceite de oliva
Pimentón en polvo
Sal y pimienta al gusto
2 cucharaditas de ajo picado finamente
2 cucharaditas de orégano o al gusto
2 cucharadas de albahaca seca o al gusto
1 cucharadita de condimento italiano
3-4 frescos manantiales de romero
1 limón amarillo
Para el puré de papas
3 papas grandes
1 cucharadita de sal
4 cucharadas de mantequilla orgánica
2-3 cucharadas de leche
Pimienta negra recién molida
Una pizca de pimentón
Albahaca seca al gusto
1-2 frescos manantiales de romero
Direcciones
Para que el pollo
1. Lavar el pollo en agua fría muy bien
2. Poner sal, pimienta, romero, pimentón, orégano, albahaca seca en el pollo y dejarlo reposar durante 20 minutos
3. Caliente el aceite de oliva en una sartén a fuego medio-alto, agregue el pollo y deje que se cocine por unos 5 minutos, gire el pollo y cubre la parte superior con ajo picado y rociar todo con zumo de limón.
4. Añadir condimento italiano y un poco más de romero fresco
5. Gire el pollo una vez más, añadir más zumo de limón en el otro lado, y cocinar hasta que esté listo
Para el puré de papas
1. En una cacerola mediana hervir las papas en agua hasta que estén tiernas unos 15 minutos
2. Vaciar el agua, pelar las papas y machacarlos con un pasapurés o con un tenedor
3. Añadir la mantequilla, romero fresco, el pimentón, la albahaca y mezclar bien
4. Agregar la leche poco a poco hasta que las papas tengan la consistencia deseada
5. Agregar sal, pimienta y un poco de orégano (opcional)
Cuando se trata de las especias se puede añadir o sustituir lo que te gusta o no te gusta.
Receta de la ensalada la posteare pronto porque sinceramente la como mucho ya que es literalmente mi ensalada diaria porque estoy tan enamorada de las paltas que me como por lo menos una al día :)